A dance and vocal intensive exploring the power of self-realization
Let us inspire you! Welcome to The SHOW is an energetic, powerful and passionate performance centered on the journey each of us must undertake to become the truest version of ourselves. This multi-genre dance and musical intensive explores themes of self-doubt and bravery, regret and fulfilment, finding supporters and allies, creating joy, searching for and giving into love – all reinforcing the message that your only limitation is you.
May 6 | 1:30 & 3:30 pm
National Music Centre
FREE WITH ADMISSION
The SHOW always has something in the works, with a season of entertainment ranging from fanciful to funk. Scroll down to access our event listings – you don't want to find yourself last in line.
2017 | 2018 Season
When our company isn't rehearsing, we are performing! We can't wait to show off what we have in store for this season. See us strut our stuff in our music video series and access up-to-the-minute event listings by following us on Instagram and Facebook.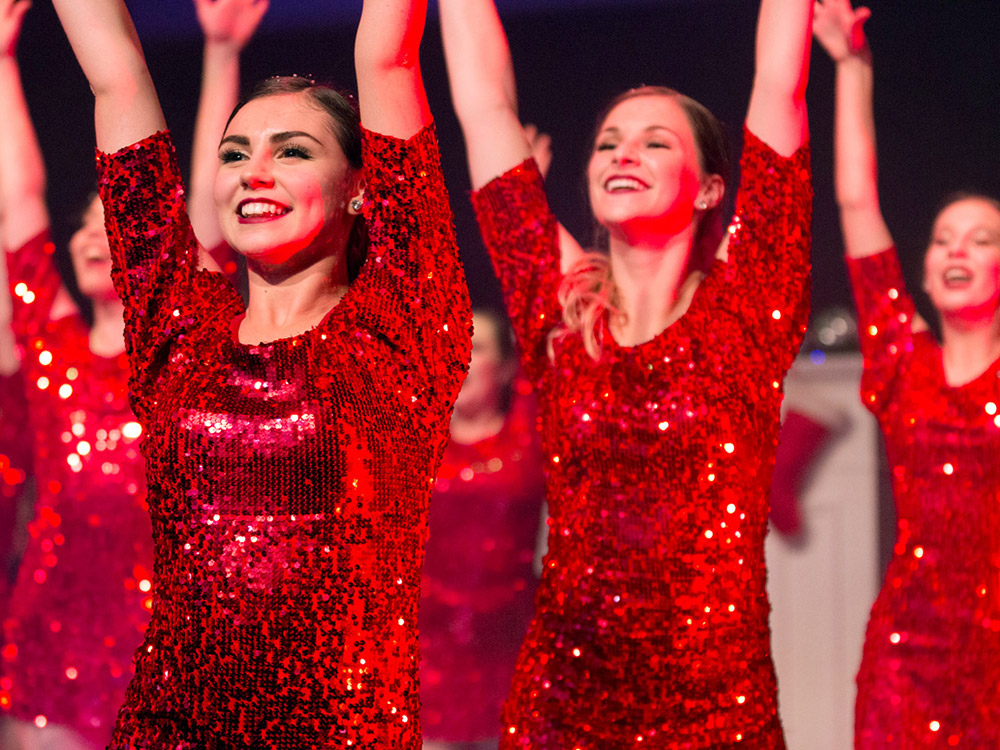 LET IT SHOW
December 2017
This high energy Christmas show brightened up the holiday season, as SHOW Company members sang and danced to classics and new favorites. We also welcomed indie electro-pop artist Lexie Strate.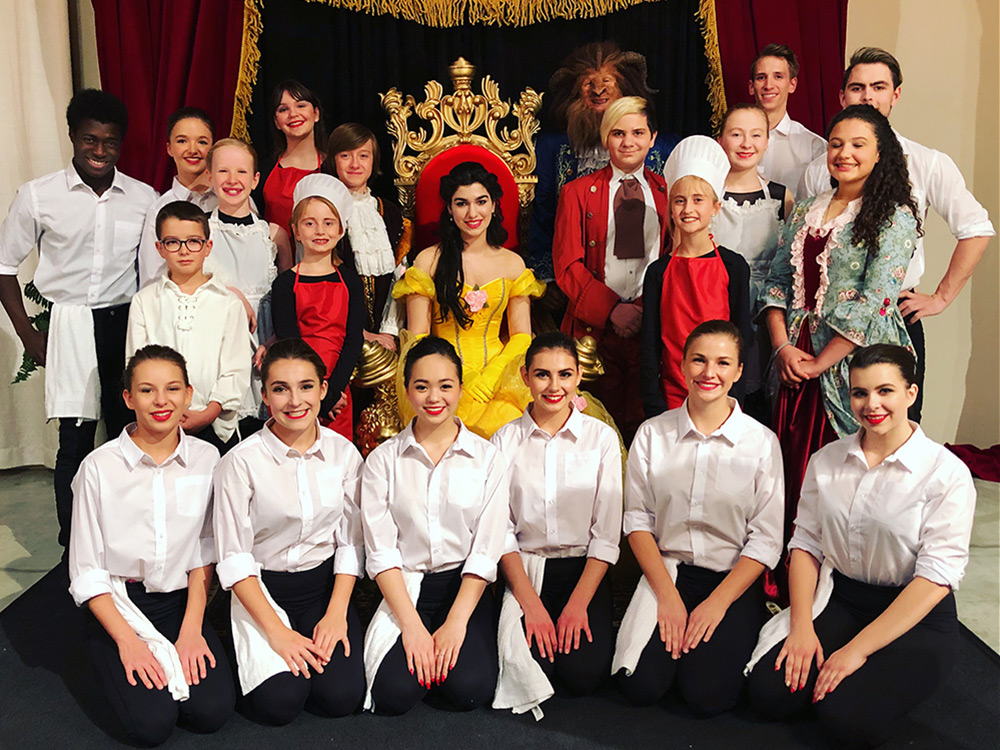 KIDS CANCER CARE FOUNDATION
October 2017
The SHOW's Headliner Company was proud to support the Kids Cancer Care Foundation by performing the opening number at their Belle of the Ball | Daddy Daughter gala fundraiser.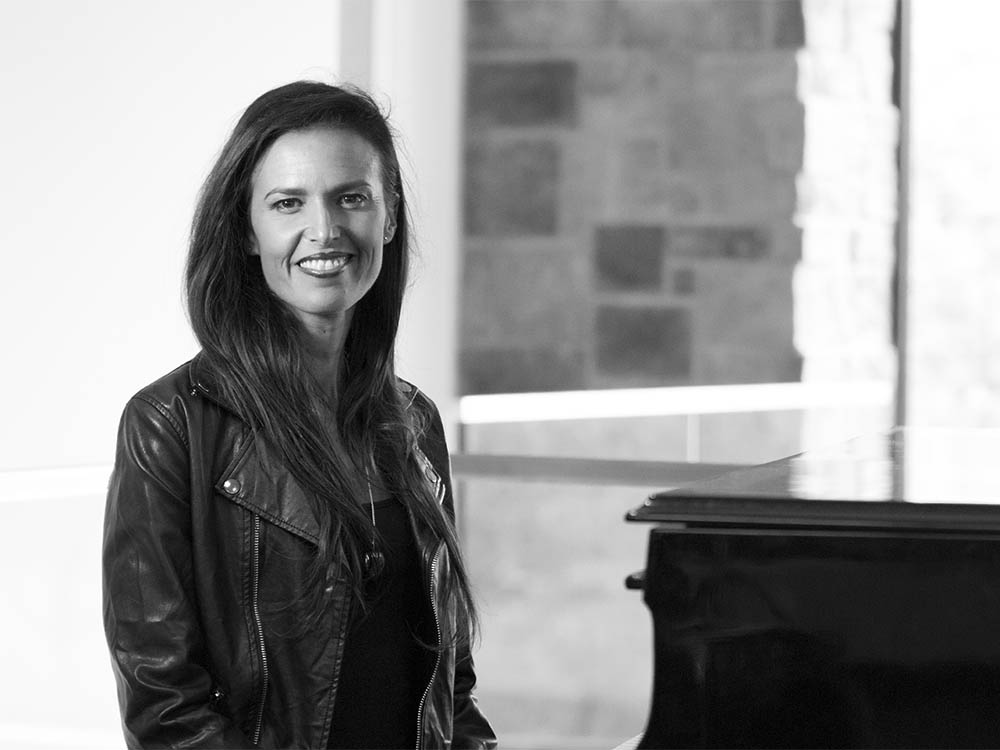 VOCAL & DANCE INTENSIVE
December 2017
This interactive, master-style workshop offered tips on how to make performances pop. The Voice's Tamara Beatty reviewed voice-optimizing strategies, while The SHOW's own Brandon Wood taught dance technique.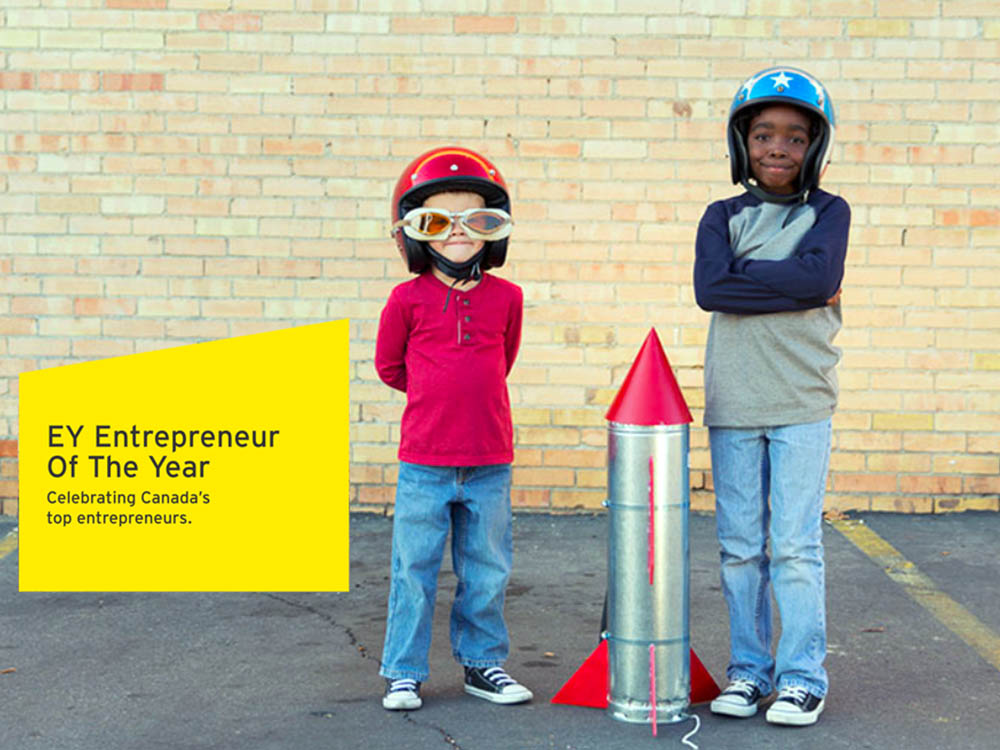 EY ENTREPRENEUR OF THE YEAR
October 2017
SHOW Company members Akesh, Brynn, Ashley and Sophie hit the stage to sing 'O Canada' at the Ernst and Young LLP Gala celebrating the Entrepreneur Of The Year award. Special guests included Mayor Nenshi and Arlene Dickinson.
The SHOW is hard and challenging and very fun. It's inspiring when I see the seniors do it. They inspire me and I want to be able to do what they do. BROCK
2016 | 2017 Season Highlights
Thanks to all our company members for displaying the commitment, dedication and drive that made our inaugural year such a success. This was the first SHOW Company to exist and we made history together.
MAPLE BEATS
April 2017
We honoured our fine country and paid homage to some of Canada's most influential artists by proudly presenting MAPLE BEATS – A History of Canadian Soul and Hip-Hop. Happy 150th, eh!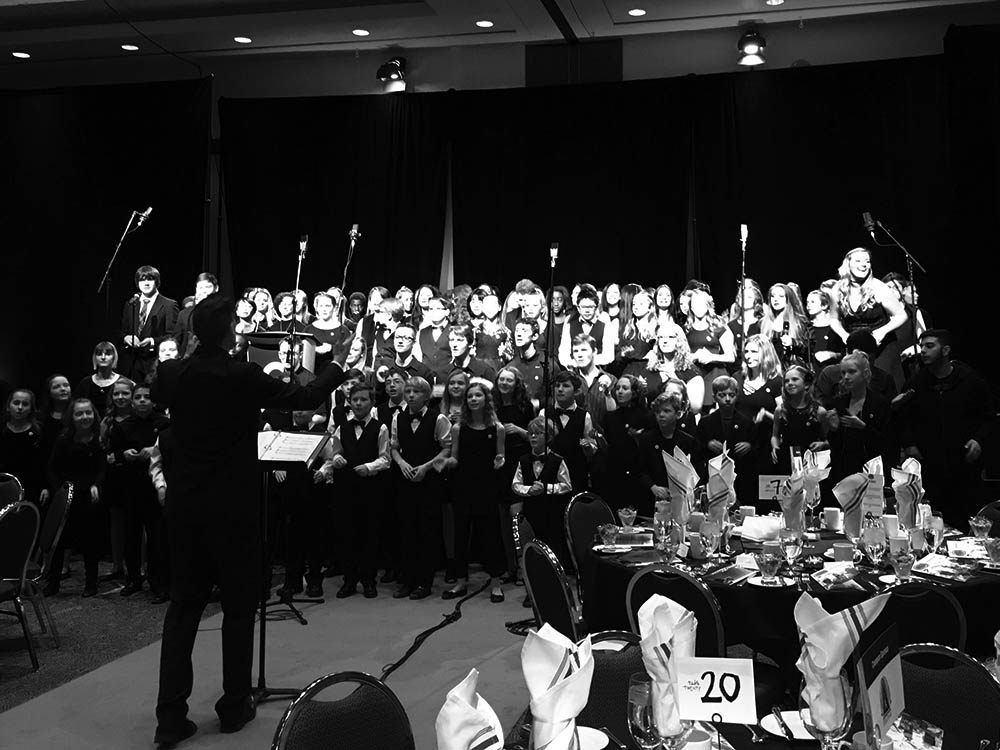 MAYOR'S LUNCH FOR THE ARTS
March 2017
The SHOW actively supports Calgary's artistic community and was proud to take part in the Mayor's Lunch for the Arts in spring 2017.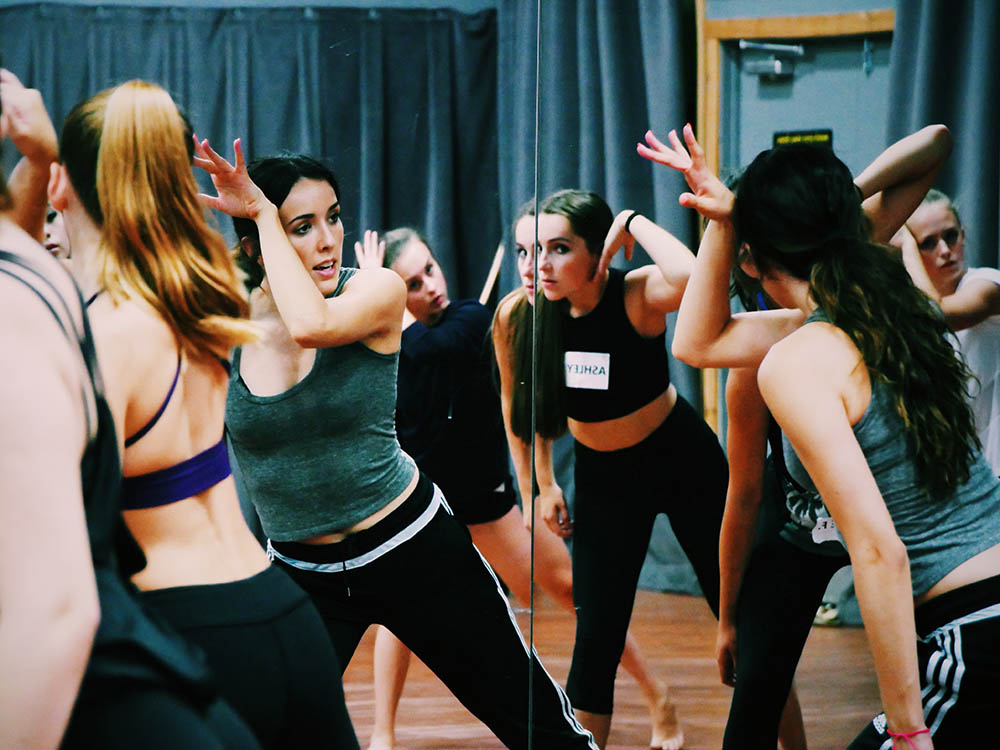 MICHELLE DAWLEY
2017 Workshop
The SHOW was thrilled to welcome the inspiring, talented and very accomplished Michelle Dawley as workshop leader. Michelle has danced in shows around the world, most notably with Ariana Grande, Christina Aguilera, and Janelle Monae.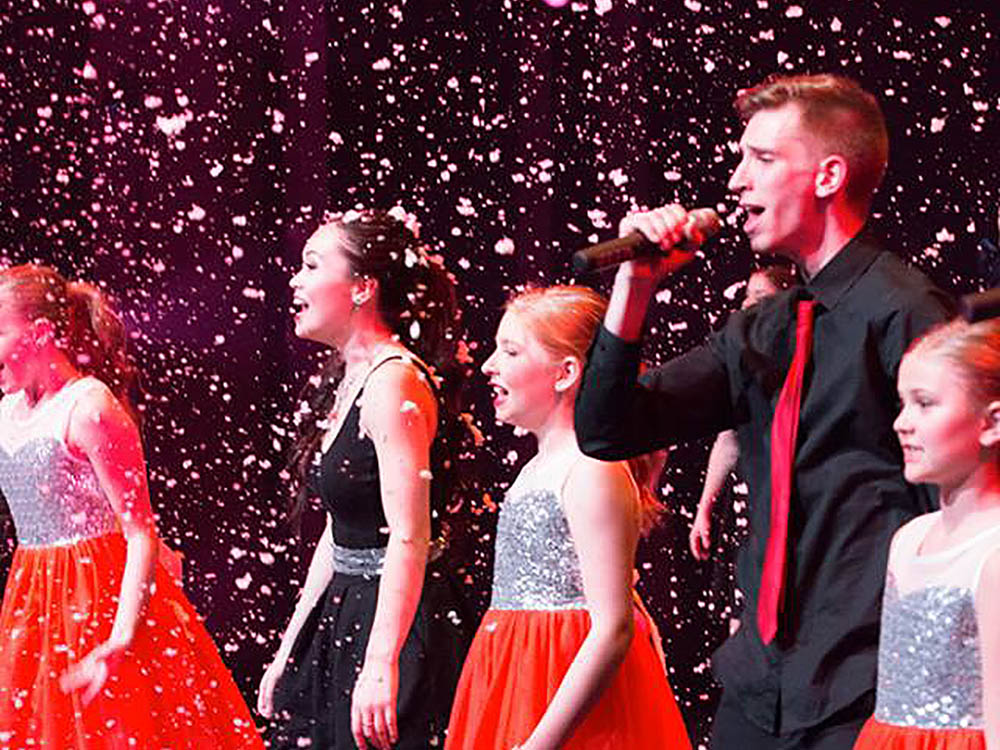 HOLIDAY SHOWCASE
December 2016
Our holiday performance of Let It SHOW was also our very first full company showcase. This energy-filled, family friendly event was so popular that we'll be bringing it back.
If you just can't wait for the next SHOW event, here's the fix. Our Music Video series has met with rave reviews, with over 10,000 views on every video we release.
What happens when The SHOW collaborates with our friends at Soul Feet Dance Productions? East meets West, Bollywood meets classic in this North American music mash-up, Radio vs Dream.
AT THE SHOW COMPANY, LEARNING NEVER ENDS.
Check out our Junior, Senior and Headliner companies! It's all part of our mission to train, empower and showcase exceptional young singers and dancers as members of The SHOW's performing arts company in Calgary, Alberta.