Step out of your comfort zone
Vocal lessons. Dance training. The art of performance in six action-packed hours a week. Try everything from soulful ballads to hip hop and acro moves. Whether you're an experienced performer or just starting out, join our Senior Company and develop some serious skills.
Take your dance and vocal skills to the next level. No audition required. You may never have taken a dance or vocal lesson, or perhaps you're an experienced performer who wants to train to get even better.  Become a member of our Senior Company, and step up your performance skills. Wherever you are in your learning, The SHOW tailors vocal and dance training to suit your needs. Get ready to take risks and learn to recognize your trademark talents.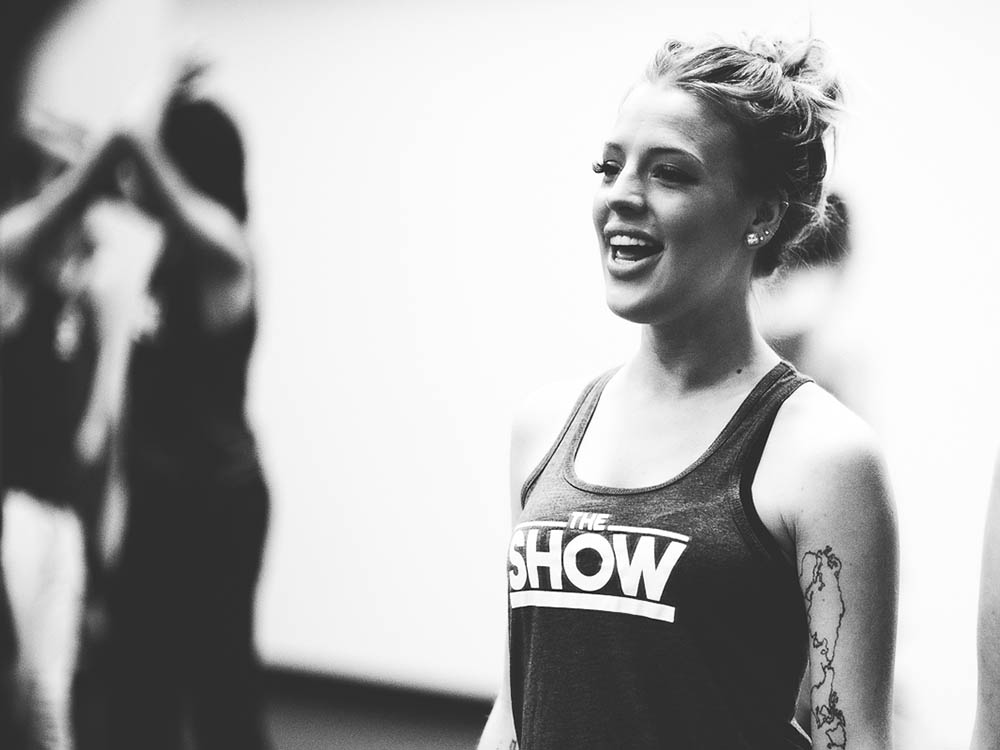 At The SHOW, we train hard, laugh often, and do our best to become better performers. Classes incorporate both dance and vocal lessons, so you don't have to choose. Get ready to conquer your nerves and showcase your skills in live performances and on set in our music video series. We focus on creating a company attitude, instilling responsibility to each other, to our audience, and to excellence and professionalism in performance.
 It's such a welcoming environment, and they make you feel so comfortable. The faculty encourages making mistakes and learning from them. They build trust within The SHOW family. You tap into talent that you never knew you had.
GIselle
SIGN UP WITH OUR SENIOR COMPANY!
Six hours of training per week | September through April
Thursdays | 5:00 – 8:00 PM
Sundays | 1:00 – 4:00 PM
Plus additional time when approaching a performance
Company members learn to sing and dance in class, on screen in music videos, and in a full-company showcase at the end of each semester.
Not every day at The SHOW is easy. Some days you will sweat, your muscles will ache and yet you may not have nailed that one harmony or dance move. No problem – just focus on being better than you were. It's not about being perfect, but about constantly improving.
Early Bird pricing in effect until July 6!
Sign up now and receive 15% off your tuition for the 2018/19 season.
We need a few good men!
Males registering in our Junior and Senior Companies and those who successfully audition to join the Headliners will receive 35% off.
Music videos are so much fun!  It was amazing, getting behind the scenes to see what the professionals do. I can't wait to do more.
Akesh
Each of the SHOW's music videos is a little different, highlighting the dance, vocal and performance skills of the current company members. We are constantly amazed by what these talented young artists can do in front of a camera!
Travel back to the Roaring 20s with our cover of Kreesha Turner's BOUNCE WITH ME, featuring company member Alandra Mazil backed by The SHOW's Senior and Headliner performers.
AT THE SHOW COMPANY, LEARNING NEVER ENDS.
Check out our Junior, Senior and Headliner companies! It's all part of our mission to train, empower and showcase exceptional young singers and dancers as members of The SHOW's performing arts company in Calgary, Alberta. 

Got something to say? Email Us.