The SHOW's co-directors Scott Henderson and Lauren Ireland lead a triple threat faculty to coach young artists in the fine points of contemporary dance, vocal technique and performance.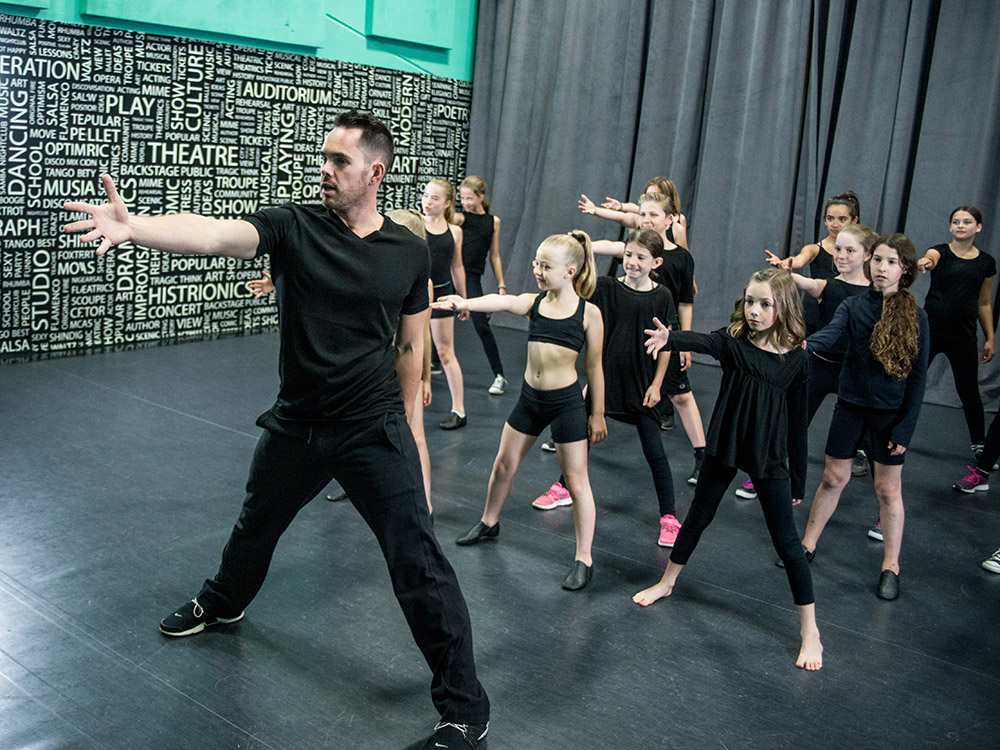 At The SHOW, we foster a learning environment where each company member can become the best version of themselves. Get to know the triple threat creative forces behind the scenes at this training ground for young artists pursuing excellence in singing, dancing and performance.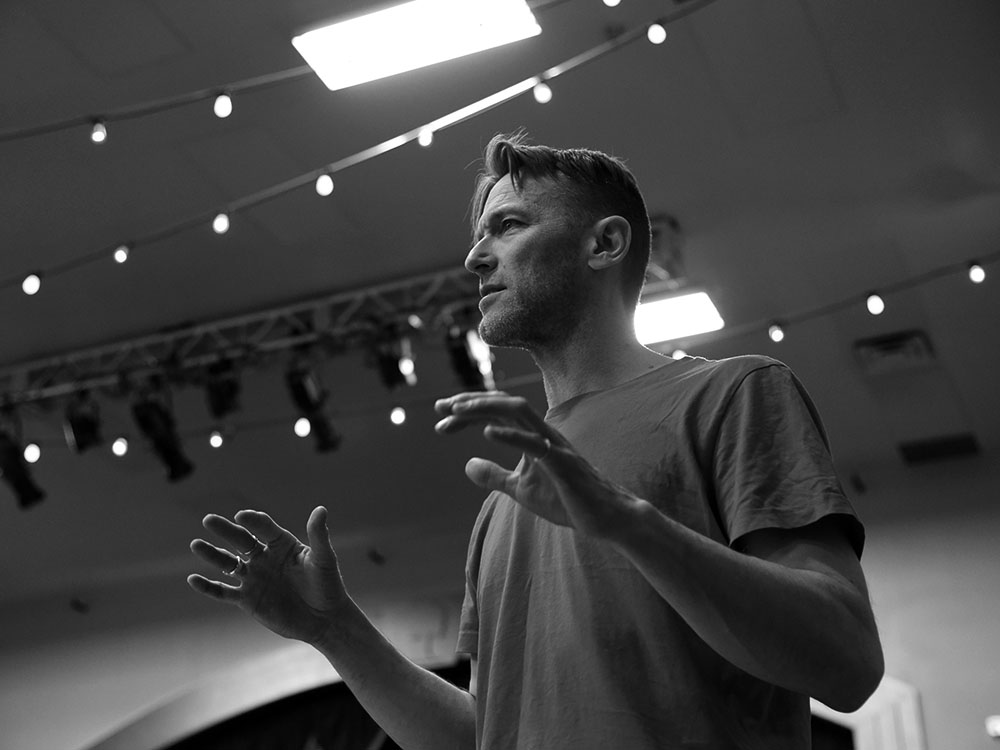 Scott Henderson
In his career as songwriter, vocal performance coach and musician, our music maestro Scott Henderson has toured the world. He shared the bill with artists including Boyz II Men, David Foster, Jann Arden, Brett Kissel, and Common (to name a few), and was a vocal coach for Global TV's Canada Sings. Scott has recorded with some of the world's best producers including sessions at Prince's Paisley Park Studios, and Giorgio Morodor's Beverly Hills studios. He is the founding member of R&B vocal group, The EarthTONES (5 top-20 hits, 2 Juno nominations), and lead singer for the soul/funk group Souls in Rhythm. Locally, Scott co-ran the performing arts school Theatre Works, chaired the Stampede Youth Talent Search, and served as senior vocal director and artistic director for The Young Canadians of the Calgary Stampede.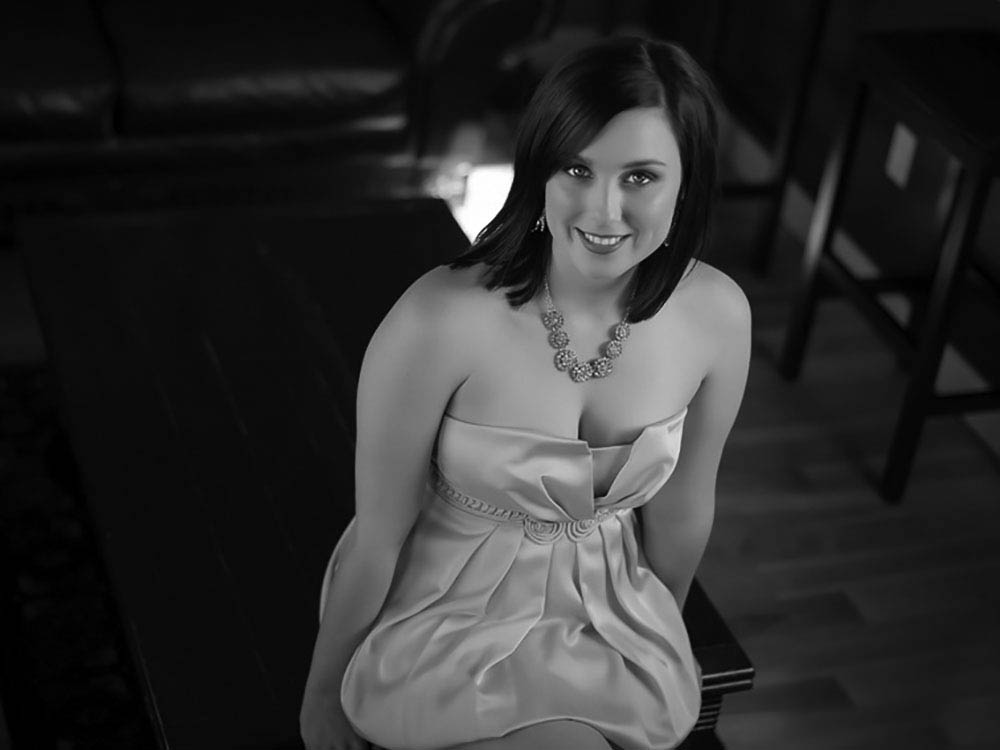 Lauren Ireland
Lauren Ireland, vocal technician extraordinaire, has made a name for herself as both a performer and the talented instructor behind her company, Singsana. Lauren completed her Bachelor of Secondary Music Education program at the University of Calgary, and has taught private voice lessons since 2001. Her students have been accepted into highly competitive post-secondary vocal programs across Canada, and won honours including the Calgary Performing Arts Festival and the Stampede Youth Talent Search. Lauren served on the faculty of The Young Canadians of the Calgary Stampede from 2012 to 2016, and most recently was invited to participate in Disney's 2017 Educator's Summit: Inspiring Brilliance.
Scott embodies style and mastering your own technique. He loves individuality and truth in every performance, and he's always checking in on how you are doing. He wants to help you grow, and constantly learns from you to build off whatever it is that you bring.
Lizzy
The SHOW is definitely challenging. The teachers are super inspiring, and they always push you. They don't take no for an answer and are very encouraging. I have no doubt that I belong here. It feels safe.
Savannah
Lauren cares with her whole heart about every single student. She does everything that she can to make sure that we feel comfortable while also stepping out of our comfort zones. She's always trying something new.
Giselle
Company members of all ages use the same words to describe the environment at The SHOW – welcoming, encouraging, light-hearted, and challenging without being discouraging. Our associate faculty members share Lauren and Scott's attitude toward creating a great learning environment for high-level performance.
I like how Brandon always goes from 0 to 100. There's never any progression, he wants you to jump into it.  It's a lot different than most teachers – they start slow and he pushes you into the deep end. I find it actually helps you improve faster.
Parker
Brandon Wood
Don't let that boyish exterior fool you! Brandon Wood is a triple threat performer who excels in teaching our company members how to soar (both literally and figuratively). His solid foundation in voice, dance, acting and gymnastics resulted in hundreds of hours onstage in starring and supporting roles, as well as nominations for several awards for performance and choreography. He was a faculty member with The Young Canadians of the Calgary Stampede, a choreographer for the 2014 World Champion Showband Dancers and an inaugural member of O2 The Dance Company. Brandon has travelled internationally as a performer as well as an examiner and adjudicator for dance and talent competitions.
Miss Jackie brings fresh flair to The SHOW, inspiring company members to succeed as team players and confident performers. She has achieved multiple choreography awards throughout Alberta, and was the 2010 recipient of the Enbridge Citizens of Tomorrow Award. Performance credits include AMC's Hell on Wheels, the Calgary Stampede Grandstand Show, the Gemini Awards, the Labour Day Classic Half-Time Show, the opening ceremonies for the Alberta Special Winter Olympics, and performing for HRH Queen Elizabeth II in celebration of Alberta's Centennial. Miss Jackie continues to train with EDGE Performing Arts Centre (LA), IDA (LA), Millennium Dance Complex (LA), and DJD (Calgary). In addition, Miss Jackie is a disability services support worker and employment facilitator with a BA in Development Studies.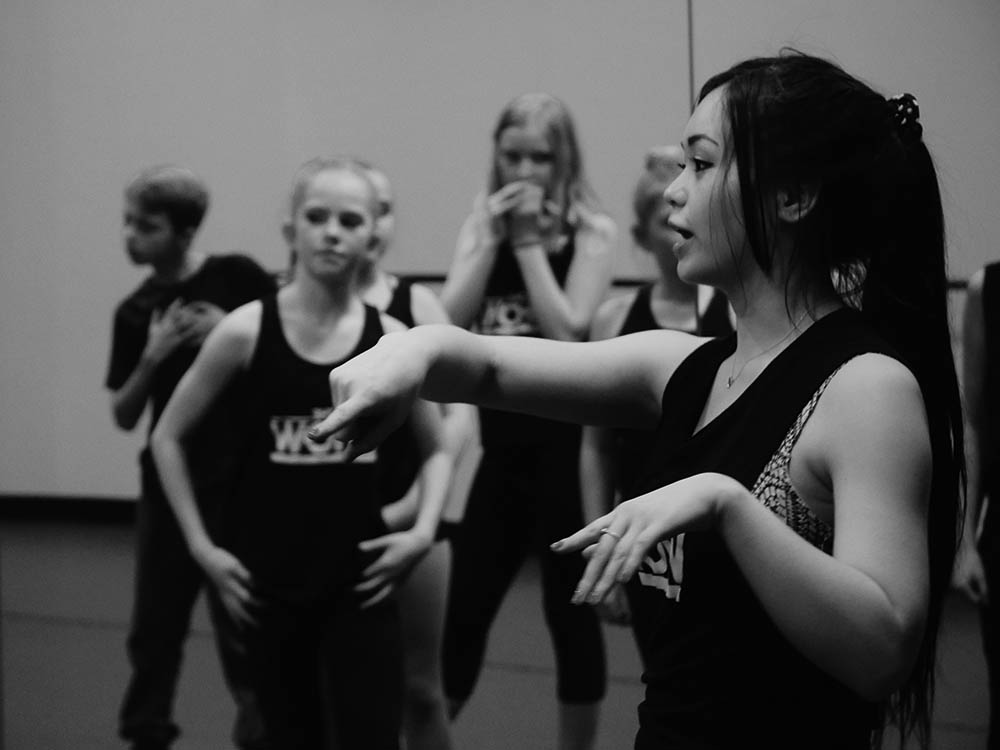 Kirsten Villaroman
As a Headliner Company member making the transition to professional performer and instructor, Kirsten embodies The SHOW's mission of helping young artists progress to a career in the arts.  Her versatile training in all of styles of dance, including acrobatics and aerial work, led to performances at Disneyland, Hollywood's EDGE, and in Las Vegas.  Kirsten trained formally in ballet in the Royal Academy of Dance (R.A.D.), and was a member of The Young Canadians. Her  notable instructors and choreographers have included NappyTabs, Brian Foley, Angela Benson, J.T. Horenstein, Cyndi Scott, Rachael Poirier and many others.  Kirsten is in the process of receiving her Junior Acrobatique Teacher's Certification.
AT THE SHOW COMPANY, LEARNING NEVER ENDS.
Check out our Junior, Senior and Headliner companies! It's all part of our mission to train, empower and showcase exceptional young singers and dancers as members of The SHOW's performing arts company in Calgary, Alberta.