The reviews are in! Our company members have a lot to say about learning the art of vocal and dance performance at The SHOW Company in Calgary, Alberta.
The SHOW is a great program. Their main goal is to create an environment in which students can train to become the best version of themselves.
Kirsten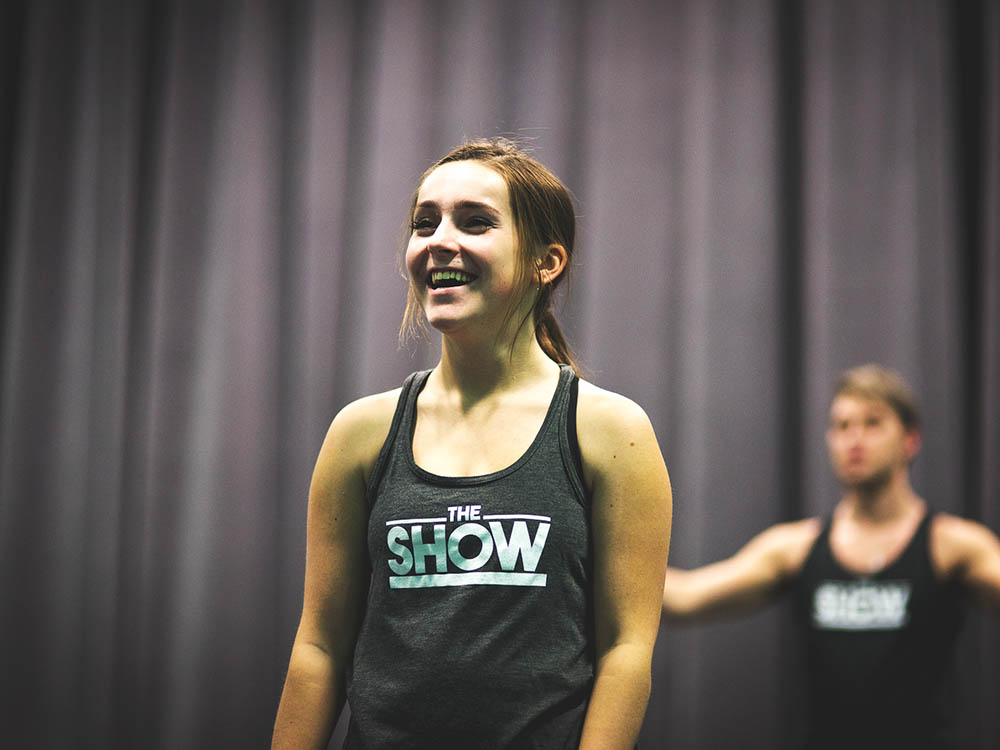 Being a member of a group, you get to watch other people that might be better then you. When I watch someone dance, I pick up on things. I'm not afraid to ask anyone in the room that has been a dancer for a long time – I ask them what to do, and they show you in a different way. Then, it clicks. I also love giving that back as a vocal performer, helping out in that way.
AKESH
I love dancing. I love the acting part of the dancing. I love doing all of these tricks and choreography and learning to do different moves.
EVIE
Scott puts everything he has into music and teaching. Watching him teach and perform is very inspiring, as he is always demonstrating what it means to put 110% effort into what you love. He treats his students like artists and believes whole-heartedly in their success.
Kirsten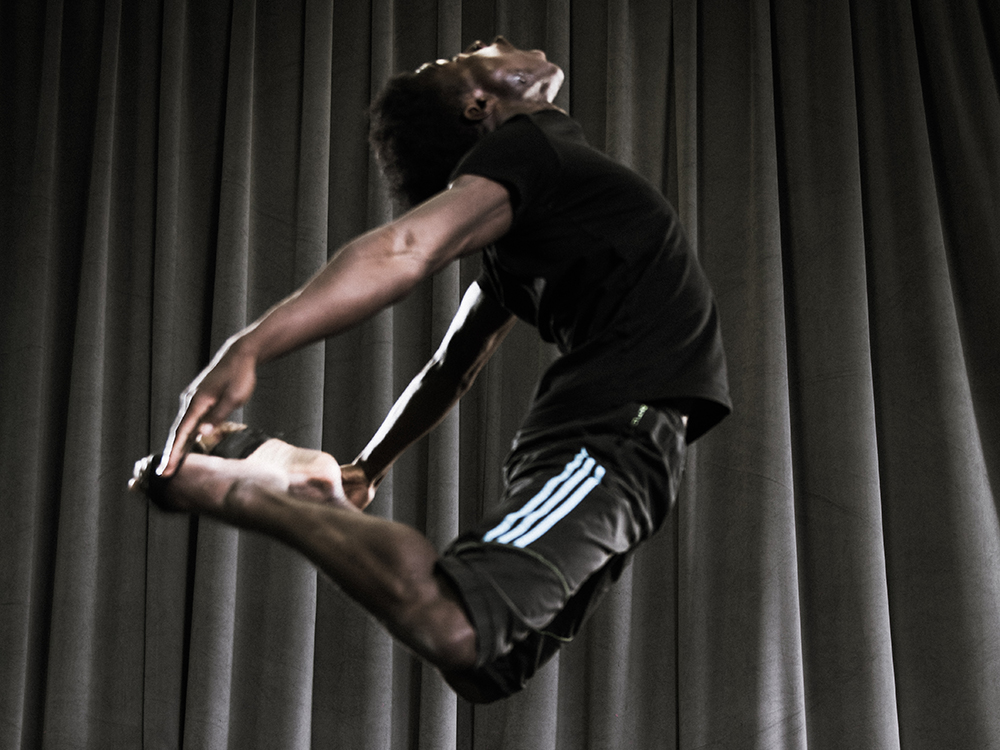 It's unique, being part of this group. We are a diverse group of people, all very unique and with completely different strengths – but I've never connected with people so much in my life. It's such a trusting and comfortable environment. I learn something new every day just watching those around me.
GISELLE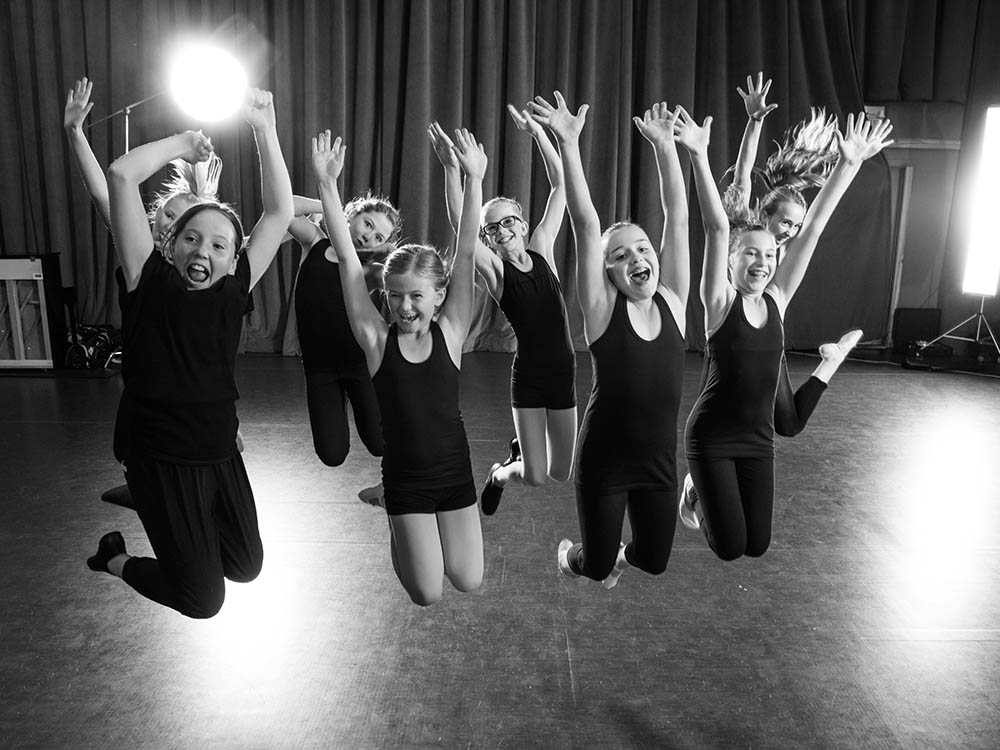 When you're on stage with The SHOW, you get a different kind of energy that's fed from company member to company member. It brings a different level of excitement to a performance. It almost takes the stress away because you're pretty much family. It's an adrenaline rush and a fun experience.
PARKER
It's brand new and just starting, but already The SHOW is affecting the city, giving people like me a home outside of vocal lessons and dance classes. It's a place where you can combine those skills while establishing new ones.
GISELLE
The SHOW is hard and challenging and very fun. It's inspiring when I see the seniors do it. They inspire me and I want to be able to do what they do.
BROCK
Brandon is the true triple-threat performer, the perfect example of a multi-talented teacher. He sings, dances and acts, and can coach you in all of those skills. He understands dance from a technical aspect, but also knows how a singer will approach dance, and a dancer will approach singing. He coaxes the best performances out of you.
LIZZY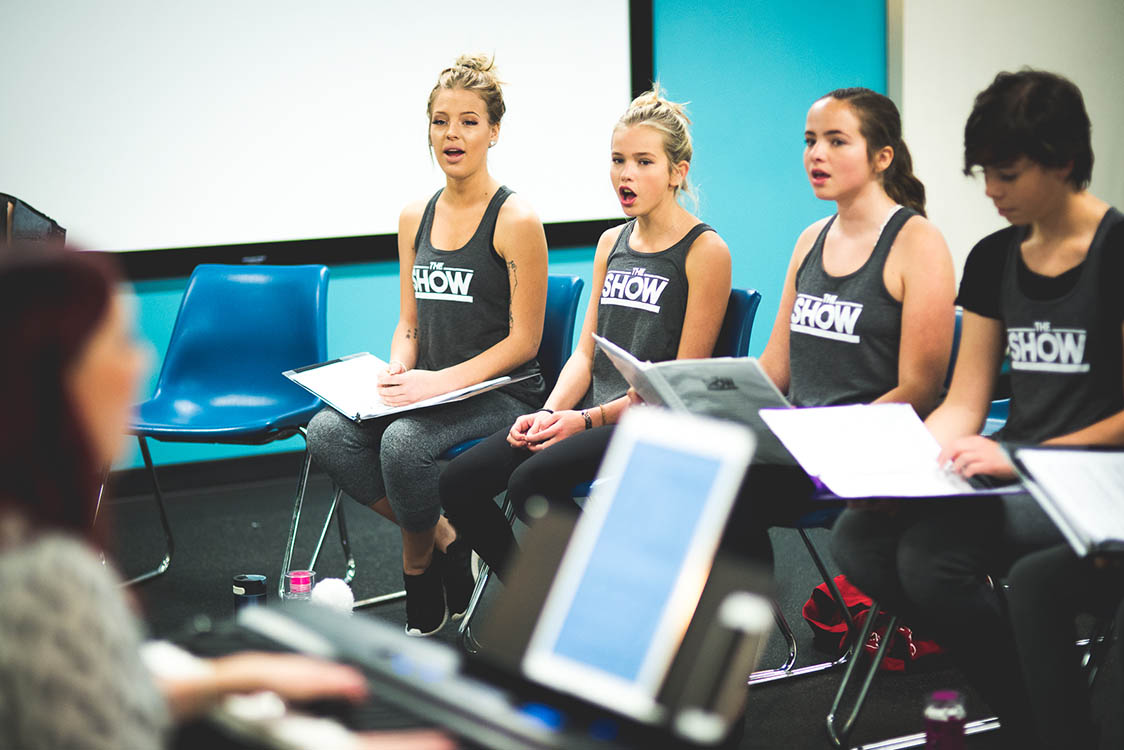 Music videos are so much fun! It was amazing, getting behind the scenes to see what the professionals do. I can't wait to do more.
AKESH
Performing on stage makes you feel really happy. At the beginning you're a little bit scared, but once you get into it you think – 'I can do this!' – and it gives you a boost.
GRACE
The SHOW is encouraging. You have all of these people surrounding you with happy energy to help you with the stuff you're struggling with. You learn from your mistakes, and you don't have to be mad at yourself.
ALLYSON
The faculty take teaching personally. If you don't understand something, that's not your fault – it's theirs. They keep working at it until they get the message across.
LIZZY
I love how passionate they are about what they do. That's what gets me riled up, excited to be in the program and coming back to the next rehearsal. Their passion for performance is just as big as mine.
AKESH
Lauren's outgoing and bubbly personality makes it so easy for her to relate to her students and creates strong relationships that benefit their learning environment. She is experienced, knowledgeable, professional and smart.
Kirsten
Scott is one of the most amazing people I've ever met, just an amazing artist, and so passionate. It comes across in his teaching for sure. He cares so deeply about all of us, and he's so good with detail. If Scott thinks something is good, he'll let you know that, but he also makes it better.
GISELLE
The SHOW is definitely challenging. The teachers are super inspiring, and they always push you. They don't take no for an answer and are very encouraging. I have no doubt that I belong here. It feels safe.
SAVANNAH
AT THE SHOW COMPANY, LEARNING NEVER ENDS.
Check out our Junior, Senior and Headliner companies! It's all part of our mission to train, empower and showcase exceptional young singers and dancers as members of The SHOW's performing arts company in Calgary, Alberta.