Turn up the volume on your next event when you hire dynamic vocal and dance performance by The SHOW to liven up your party. We set the mood and inject some style into your live or broadcast event, corporate function, festival or showcase.
Your big day is getting closer and you want a performance to wow the crowd. The SHOW designs quality performances to suit your space and budget. Perhaps you'd like a song-and-dance number to get the party started, or want to stage a signature tune to match the theme for your event.
Whatever you have in mind, we'll work with you to make it a reality.
The Calgary Performing Arts Festival was thrilled to have dancers from The SHOW, as well as director Lauren Ireland, join us in collaborating with Kids Cancer Care at the Dad and Daughter Gala. The SHOW was an integral part of the performance, and Lauren's creativity and professionalism made the performance shine. We can't wait for the opportunity to collaborate again!
ALYSHA BUTLER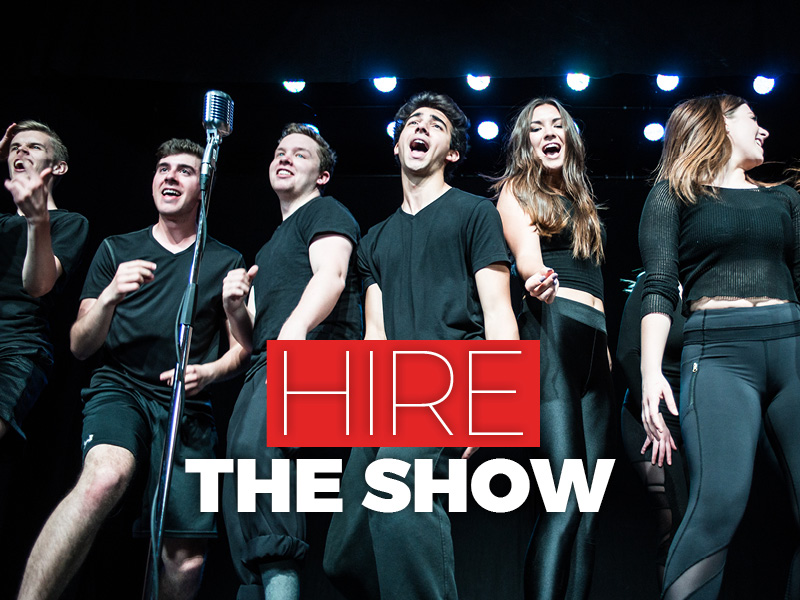 Hire vocalists and dance performance artists for live or broadcast events, corporate functions, festivals and multi-arts showcases. We also supply back-up singers and dancers for live and video performances.
Get a sneak preview of what we do by visiting our music videos and event pages.
Could a performance number help your charity or amp up your private function? Contact us to see if we have an opening in our schedule. We love to help build community and often show up to entertain at Calgary events.
Let's get this party started! Tell us all about it.